Fulfill your dream with us!
Do you want to make a difference by addressing some of the world's biggest challenges? An internship at Yara can be a great opportunity to do just that!
Yara is a global company with a worldwide presence, operations in 60 countries and around 17,500 employees. As an intern in Yara you will be able to expand your professional network globally while using the knowledge you have obtained through studies in practice.
Every team and project in Yara plays a role in delivering our mission, and our interns are no different.
Explore our opportunities for students
Summer internship
Internship program Norway
International internship
Legal internship program
Cooperate with Yara
Thesis application
Are you interested in writing your bachelor's or master's thesis in cooperation with Yara?
Cooperate with Yara
Register your CV
Join our talent community where you can create an account, register your CV and subscribe to job alerts for our graduate program.
Areas where you can work
Our internship programs are open to a wide range of disciplines.
Meet our previous interns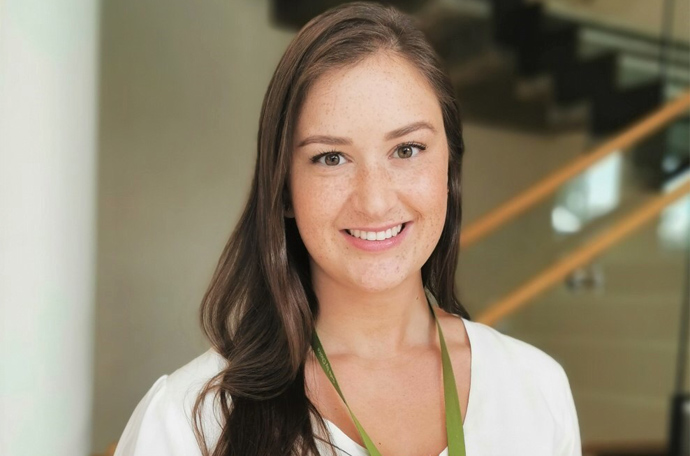 What is your background?
- I am currently doing my master's in Work and Organizational Psychology at the University of Oslo where I specialize in psychological safety. I took my bachelor's degree in the same field of study at the University of Bergen.
Where in Yara do you work?
- I am an HR intern in the Talent and Leadership department in Oslo. I work on different projects with a special focus on Performance & Development, Diversity & Inclusion, Employer Branding and Offboarding on a global level.
What is the best thing about being an intern at Yara?
- The best thing is that I get to experience working with real life tasks with a purpose and an actual impact on the company. My projects are challenging but with guidance and advice from my managers and team, the experience is educational and inspiring.
Igor Batista, Talent Acquisition intern
What is your background?
- My background is in Psychology. I have finished my bachelor studies at PUC-RS university in Brazil with a specialization in Cognitive and Behavioral Theories. I'm currently preparing to do a master's degree in the near future.
Where in Yara did you work?
- I interned in Brazil in the Talent Acquisition team in HR. My role was initially to fill positions in Yara with the best people we could find in the market, but soon developed into focusing more on surveys and data analytics.
What was the best thing about being an intern at Yara?
- The best thing is realizing exactly how global Yara is as a company and how many more opportunities it offers as a result. Every suggestion of improvements that may seem simple and small can have a huge impact. Right now, I am a permanent employee working in the Compensation & Benefits department at Yara HQ in Norway. It's very exciting that Yara offers the opportunity to work in so many parts of the world!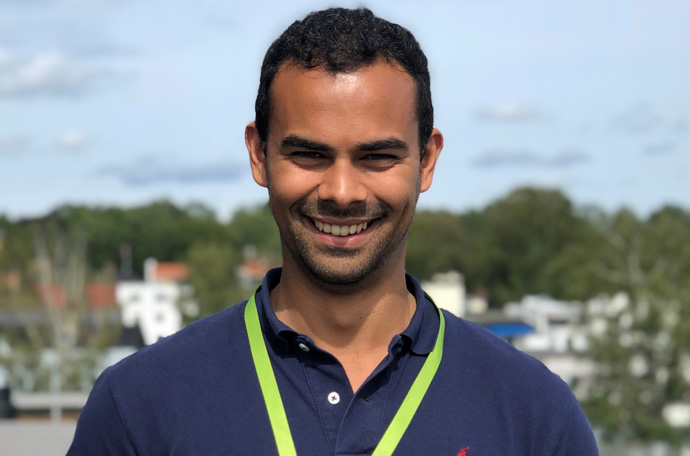 James Trigger, Productivity intern
What is your background?
- I have completed a bachelor's in business administration at BI Oslo and am currently halfway through a master's in business analytics. Prior to studying in Norway, I served four years in the Australian Army in an infantry battalion.
Where in Yara do you work?
- I am an intern within the productivity department. Here, the main day-to-day focus is supporting region specific plants with any problems or issues they may currently be experiencing. The work can range from analyzing production data to creating training material for workshops.
What is the best thing about being an intern at Yara?
- There are many great things about being an intern at Yara, but the one that stands out the most for me is the culture. Everyone here is so intent on our summer internship being interesting and useful that it's hard not to look forward to coming to work in the morning!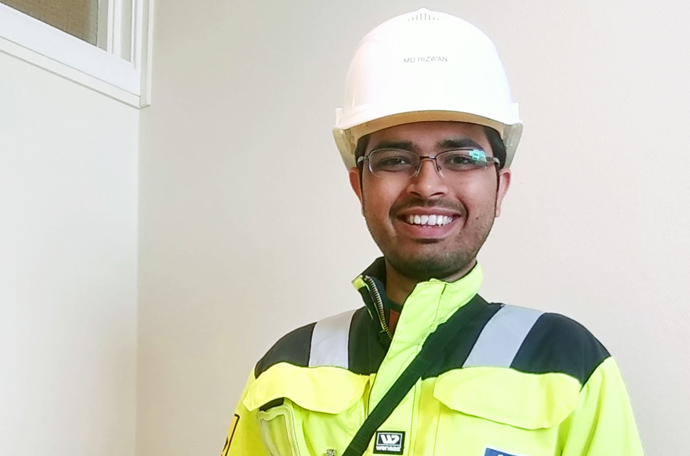 Md Rizwan, Production intern
What is your background?
- I am currently doing my master's in Chemical Engineering at NTNU. Before coming to Norway, I did my bachelor's degree in India and worked 2 years in production planning for an automobile company.
Where in Yara do you work?
- I am an intern in New Front-End Technology and Process Integration department at Yara Technology Centre in Porsgrunn. I am currently working on a project to develop low carbon fertilizer.
What is the best thing about being an intern at Yara?
- For me personally, it's the satisfaction I get by working on real life projects that aim to tackle current world challenges. I have a buddy and team of specialists from different areas that guide me and advise me on my project.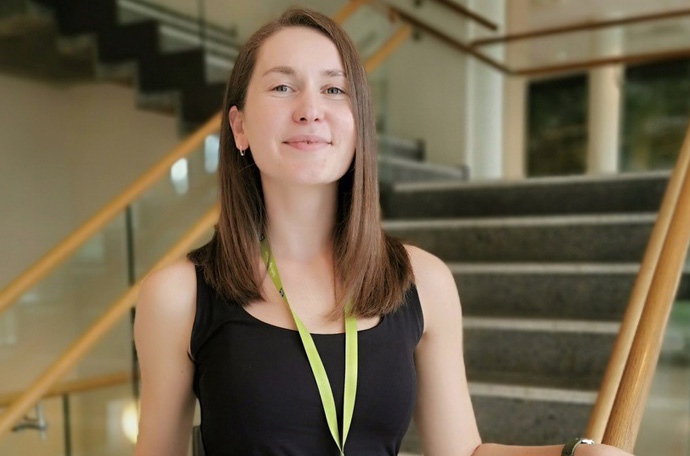 Mzia Popova, Digital Sales & Marketing intern
What is your background?
- My background is in Interaction design and media studies. I have recently completed my master's in Media Studies at the University of Oslo and I am currently pursuing another degree in Interaction design.
Where in Yara do you work?
- I am an intern for Digital Farming, and currently I am participating in a project about improving the country websites. I am a UX designer, so I evaluate the websites' user-friendliness and usability, as well as visual design.
What is the best thing about being an intern at Yara?
- I think the main reason I love being an intern here is because of the international environment and the employees from the whole world working together to solve the world's biggest problems. I think this is very motivating and encouraging. Also, fun Thursday nights with fellow interns is something I appreciate quite a lot.
Frequently asked questions
We are looking for top students who believe in the importance of what we are doing – to responsibly feed the world and protect the planet. You need to identify with our core values (Ambition, Curiosity, Collaboration and Accountability) and be able to use your time with us to ask bold questions and challenge the status quo. We want students who are ready to take initiative and work with us to really make a difference!
When applying for a position in Yara you will immediately receive an email confirming that we have received your application. All candidates will be informed of the outcome of the recruitment process. You can also keep track of your application by logging onto your candidate profile and go to the "Jobs applied" section.
Unfortunately we do not accept applications by email/post. Only applications received through our application system will be considered. If you have not found a matching job opportunity, feel free to join our talent community.
Yara is a global company, operating in over 60 countries and we offer a variety of internship opportunities in different locations at different times. You will, at any given point, have the opportunity to join our talent community where you can create a profile and subscribe for job notifications to be informed of our next openings.
Most of our internship programs are paid. The compensation rate will vary between our countries of operation and the type of internship.
Unfortunately, we cannot guarantee a job after your internship has ended. Previous experience will always be considered during any application process and we can guarantee that your time with us as an intern will equip you with relevant work experience and a new global network.