January 17, 2023
Yara Clean Ammonia and JERA announce a MOU for joint project development and sales & purchase of clean ammonia
Yara Clean Ammonia (YCA) signs Memorandum of Understanding (MOU) with Japanese company JERA Co. Inc. to decarbonize coalfired powerplant and develop blue ammonia production in the US Gulf.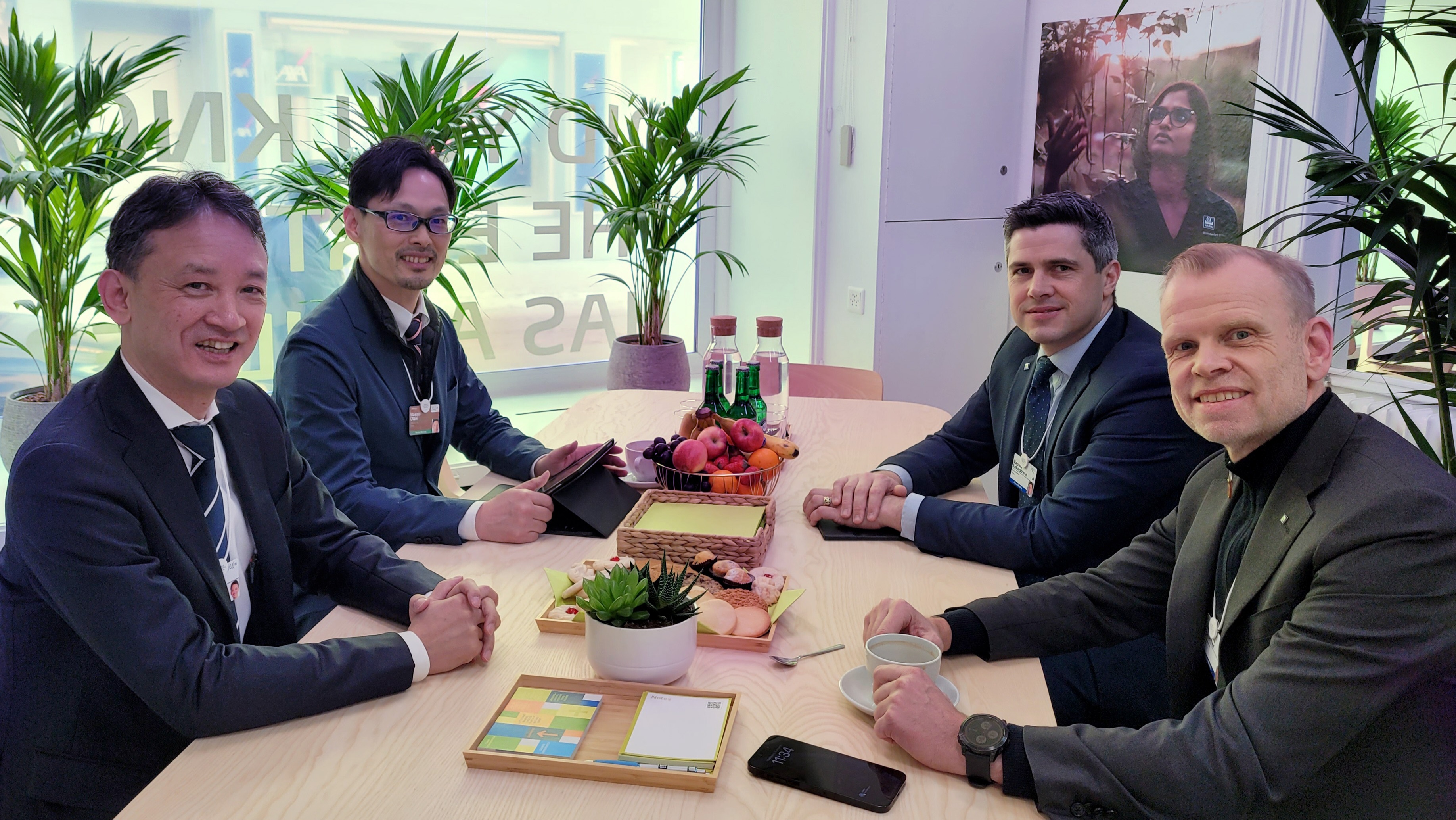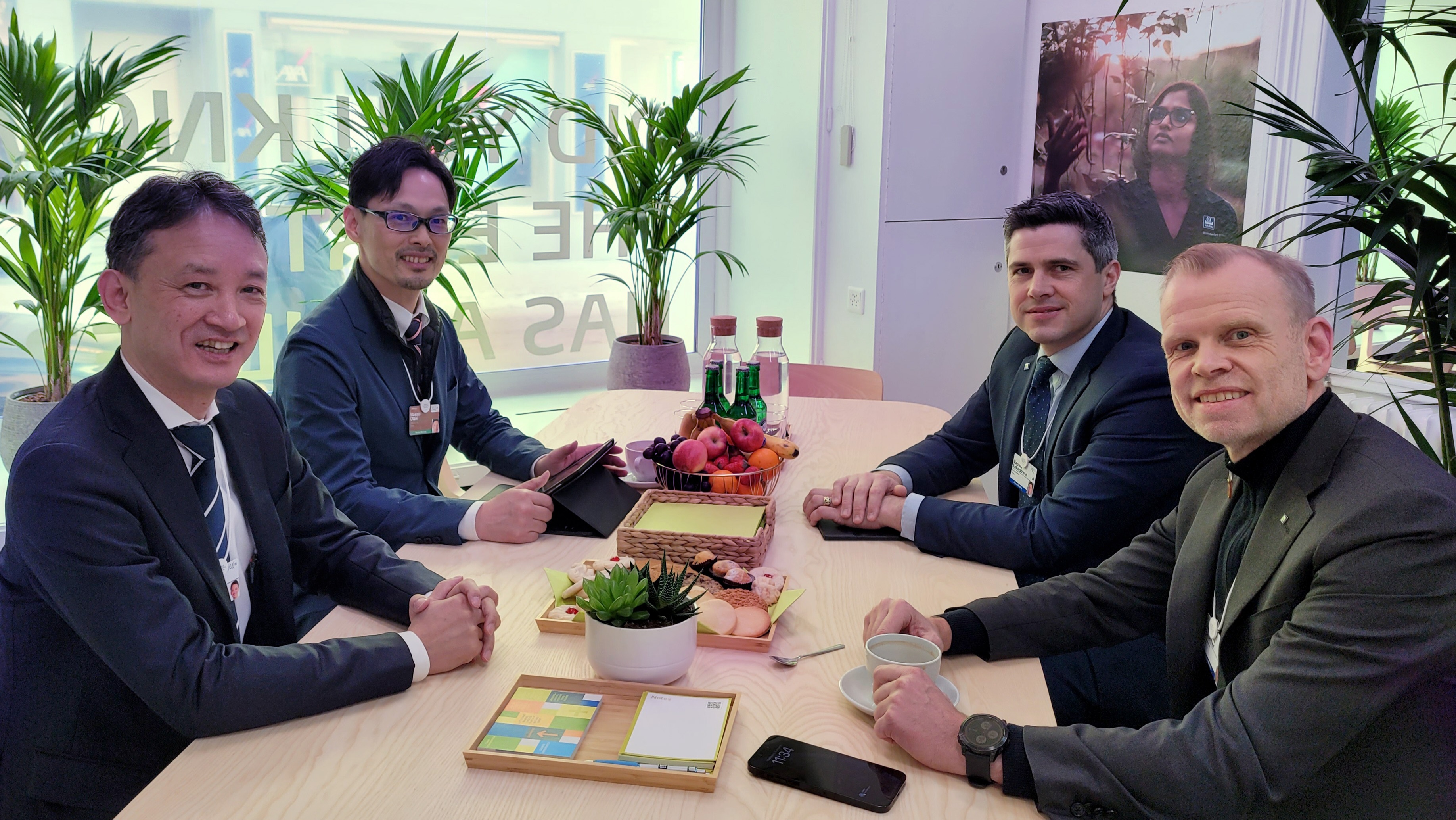 Yara Clean Ammonia has been successfully nominated as a potential supplier in JERA's tender to supply up to 500 kilotons (kt) of clean ammonia to the Hekinan Thermal Power Plant Unit 4. This is JERA's first commercial scale co-firing project.
"I'm very pleased that Yara and JERA are signing a MOU for the joint project development, sales and purchase of clean ammonia. Yara has the capacity to produce and ship clean ammonia all over the world and we are a reliable, safe and long-term supplier. We are highly committed to this partnership and look forward to joining forces with JERA to drive the transformation to a net-zero world", says CEO of Yara International, Svein Tore Holsether.
The two companies also plan to collaborate on blue ammonia production in the US Gulf and to produce more than 1 million metric tons per annum (mtpa).
"I'm happy to see that we've developed a close relationship with JERA since our first MOU in May 2021. Our collaboration has developed deeply, and I am proud that Yara Clean Ammonia has been selected as the reliable supplier to JERA's first world scale co-firing project in Hekinan, Japan. Both companies are committed to scaling up clean energy sources and we are looking forward to partner with JERA in developing blue ammonia production in the US Gulf", says President of Yara Clean Ammonia, Magnus Krogh Ankarstrand.
In the MOU, Yara Clean Ammonia and JERA have agreed to jointly study the viability to collaborate in the following areas:
The sales and purchase of clean ammonia for the 20% co-firing operations at Hekinan Thermal Power Plant Unit 4, which is targeted to commence in 2027. The required volume is expected to be up to 500,000 mtpa.
The joint development of a 1 million plus mtpa blue ammonia project which YCA is considering developing in the US Gulf Coast.
"We are pleased to work together with Yara on this significant journey towards decarbonizing the industry, and I am confident that Yara will take an important role in establishing a new clean fuel ammonia value chain which JERA seeks, through its experience in the operation throughout the ammonia supply chain from the production to transportation and storage in the existing market. JERA will continue its own efforts as well as to take hands with our partners in pursuit of our endeavour to realize and accelerate not only the decarbonization of the Japanese energy industry but also to solve the energy-related issues that the world is facing", says Corporate Vice President in JERA, Yukio Kani.
About Yara Clean Ammonia
Yara Clean Ammonia is uniquely positioned to enable the hydrogen economy in a market expected to grow substantially over the next decades. We aim at significantly strengthening our leading global position as the world's largest ammonia distributor, unlocking the green and blue value chains, and driving the development of clean ammonia globally.
Building on Yara's leading experience within global ammonia production, logistics and trade, Yara Clean Ammonia works towards capturing growth opportunities in low-emission fuel for shipping and power, carbon-free food production and ammonia for industrial applications.
Yara Clean Ammonia operates the largest global ammonia network with 12 ships and has access to 18 ammonia terminals and multiple ammonia production and consumption sites across the world, through Yara. Revenues and EBITDA for the last 12 months were USD 4,111 million and USD 198 million respectively as per Q3 2022. Yara Clean Ammonia is headquartered in Oslo, Norway. www.yaracleanammonia.com
About JERA
Established in 2015, JERA is an equal joint venture of two major Japanese electric power companies, TEPCO Fuel & Power Incorporated and Chubu Electric Power Company and produces about 30% of all electricity in Japan. JERA is an energy company with global reach that has strength in the entire energy supply chain, from participation in LNG upstream projects and fuel procurement, through fuel transportation to power generation. JERA, which stands for Japan's Energy for a New Era, will take on the challenge of achieving net zero CO2 emissions from its domestic and overseas businesses by 2050 and is supporting an energy transition in an environmentally and socially responsible manner. For more details: www.jera.co.jp/english/
Media contacs:
Hilde Steinfeld
Communications Director
Yara Clean Ammonia
Mobile: +47 993 53 030
E-mail: hilde.steinfeld@yara.com
Yu Komatsu
Director, Asia
Yara Clean Ammonia
Mobile: +65 6309 5639
E-mail: yu.komatsu@yara.com