September 26, 2023
Enova grants to Yara Clean Ammonia projects – bringing us closer to emission-free shipping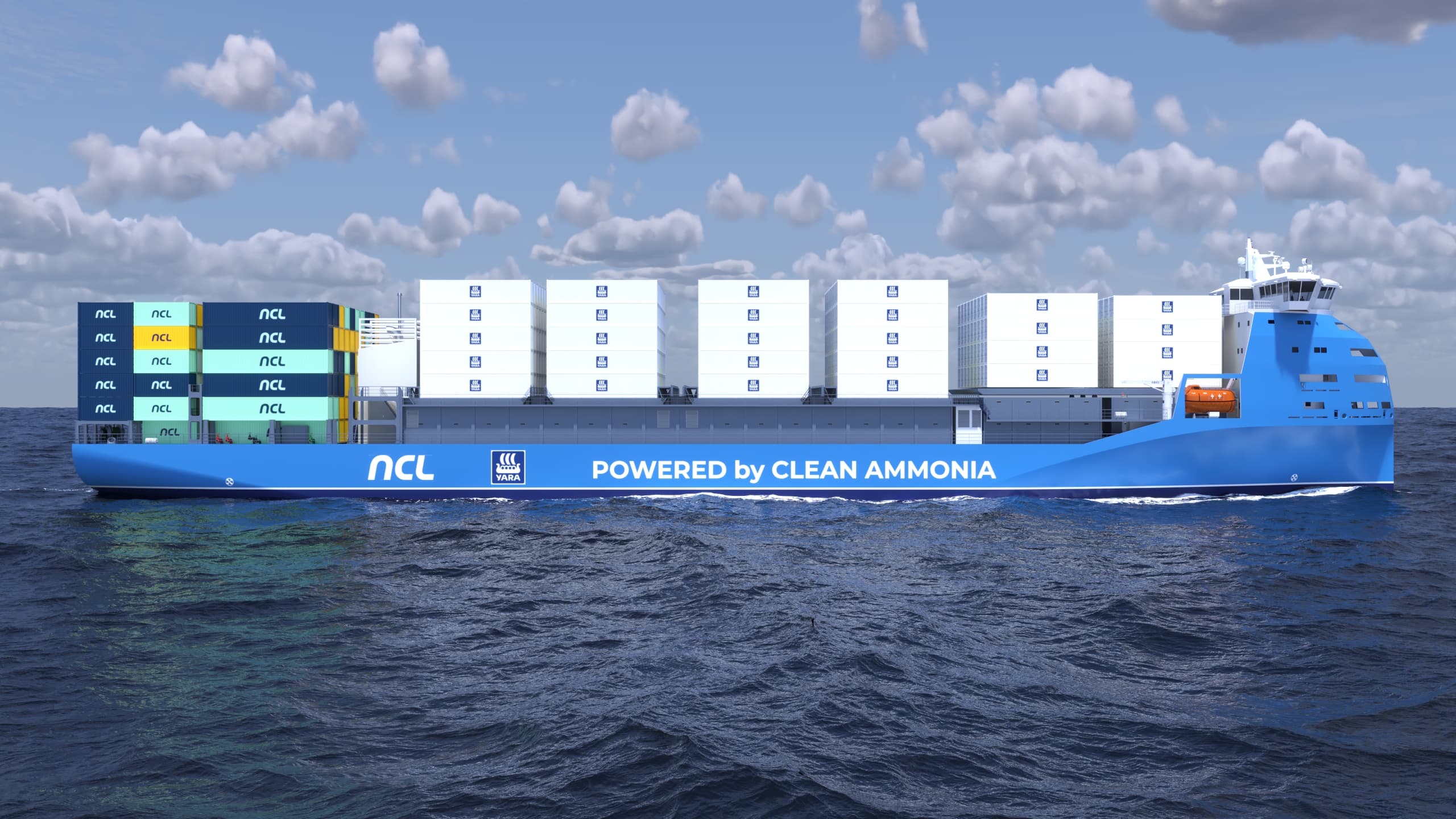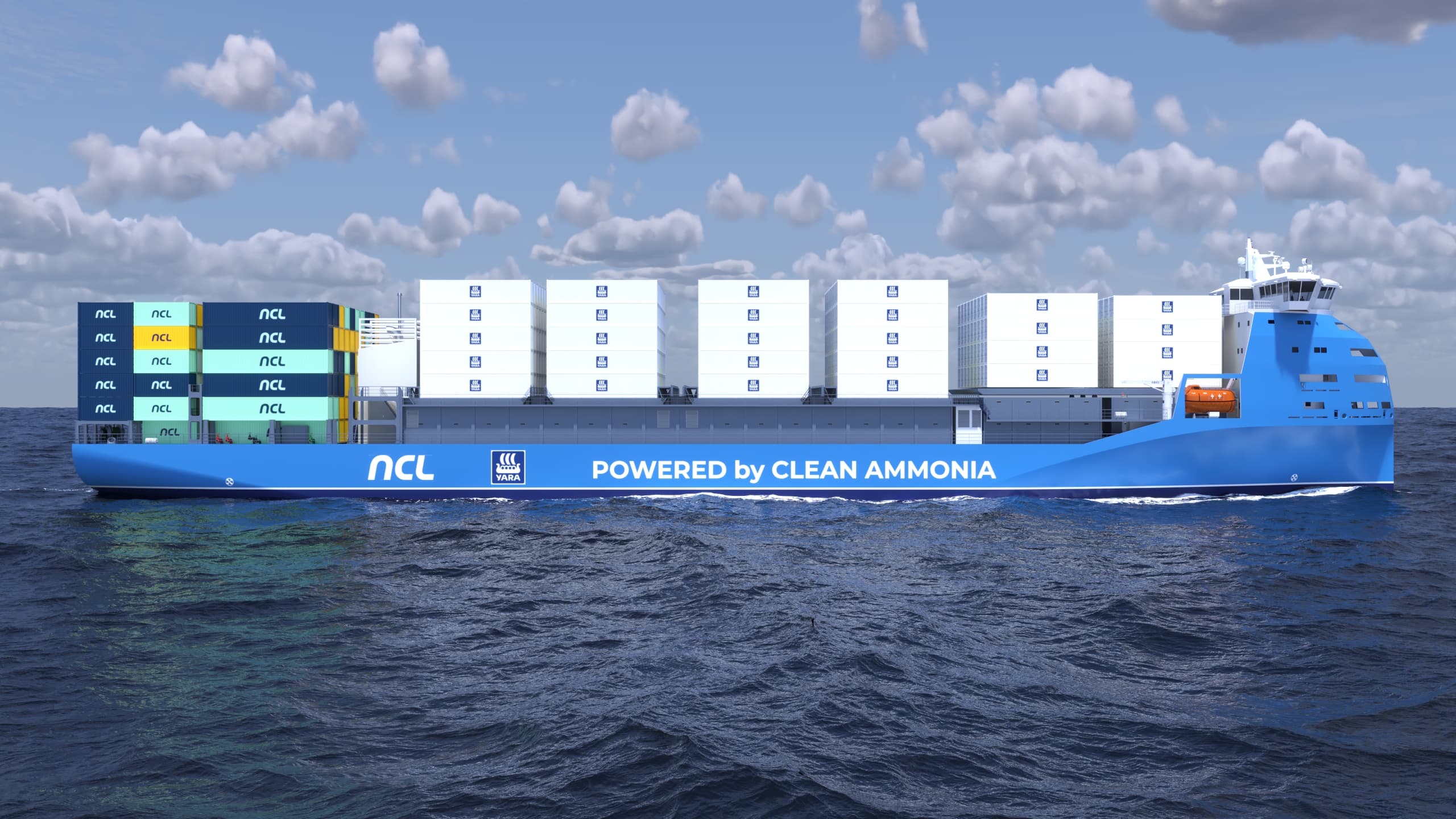 The maritime sector accounts for about 2.8% of all global greenhouse gases (GHG) emissions. Clean ammonia can be used as an emission-free fuel for shipping, enabling us to reach the global emission goals. "We are grateful for the grants Enova has awarded the projects we are developing together with our partners. These grants contribute to Yara's ability to execute the projects, taking us one significant step closer to an emission-free maritime sector. The projects represent the whole value chain, from the engine- and ship technology to the fuelling of these ships. Realizing them will help us enable the shipping market.", says Magnus Krogh Ankarstrand, president of Yara Clean Ammonia.
Why it matters
Shipping is a hard-to-abate sector where significant resources are needed for transformation. Regulations, technology development, infrastructure and low-carbon fuels are all key challenges that must be solved for an emission free maritime sector. Yara has already made substantial progress in providing clean ammonia as an emission-free fuel for the maritime sector. The projects awarded grants by Enova today, will enable both the vessel technology and the bunkering solutions.
Propelling the green transition in the maritime value chain
Yara Clean Ammonia and North Sea Container Line (NCL) have received Enova support for the construction of a clean ammonia-fuelled container vessel. In collaboration with Azane Fuel Solutions, Yara Clean Ammonia is developing a pilot bunkering barge which will deliver clean ammonia to vessels. One bunkering barge has received grants from Enova. This is critical bunker infrastructure and will be part of a future bunker network in Scandinavia. Both projects will thus contribute to innovation- and technology development that are crucial to establishing a market for clean ammonia as a zero-emission shipping fuel.
"These projects will showcase the potential and the feasibility of clean ammonia as an emission-free fuel to decarbonize the maritime industry. This makes them key to Yara Clean Ammonia, and key to reducing emissions in a hard-to-abate sector," says Mr. Ankarstrand.
In addition, Yara is a partner as cargo owner and fuel supplier to Viridis Bulk Carriers / Flexbulk, which has received Enova support for constructing two ammonia-fuel bulk carriers.
Projects are subject to final investment decision
The grants from Enova are essential to bringing the projects to final investment decisions. "The green transition we need to undergo is massive, and we will only succeed with strong public-private cooperation. Risk mitigating public support and the commitment from all stakeholders to drive the development of this market, is vital. Yara Clean Ammonia is grateful for the excellent cooperation and strong efforts made by all our partners, and the important role Enova is playing", says Magnus Krogh Ankarstrand.
The world's energy systems must become emission-free
In a press release from Enova, the Norwegian Minister for Environment and Climate Mr. Espen Barth Eide states: "The world's energy systems must become emission-free if we are to succeed in reaching the goals we have set ourselves in the Paris Agreement. For shipping, this requires us to adopt new technologies and sustainable zero-emission fuels. The projects that Enova supports make an important contribution to this. Here, the entire breadth is covered from demand, distribution and use of hydrogen and ammonia, development of technology for CO2 capture on board ships, all-electric operation of ships as well as charging facilities for these".
About Yara Clean Ammonia
Yara grows knowledge to responsibly feed the world and protect the planet. Yara Clean Ammonia is uniquely positioned to enable the hydrogen economy in a market expected to grow substantially over the next decades. We aim at significantly strengthening our leading global position as the world's largest ammonia distributor, unlocking the green and blue value chains, and driving the development of clean ammonia globally.
Building on Yara's leading experience within global ammonia production, logistics and trade, Yara Clean Ammonia works towards capturing growth opportunities in low-emission fuel for shipping and power, carbon-free food production and ammonia for industrial applications.
Yara Clean Ammonia operates the largest global ammonia network with 15 ships and access to 18 ammonia terminals and multiple ammonia production and consumption sites across the world, through Yara. Revenues and EBITDA for the full year 2022 were USD 4,422 million and USD 249 million respectively. Yara Clean Ammonia is headquartered in Oslo, Norway
www.yaracleanammonia.com
Media contacts:
Yara Clean Ammonia
Hilde Steinfeld, Communications Director
E-mail: hilde.steinfeld@yara.com
Mobile.: +47 99 35 30 30