Corporate releases
Strong European consumer demand for sustainable food
February 28, 2023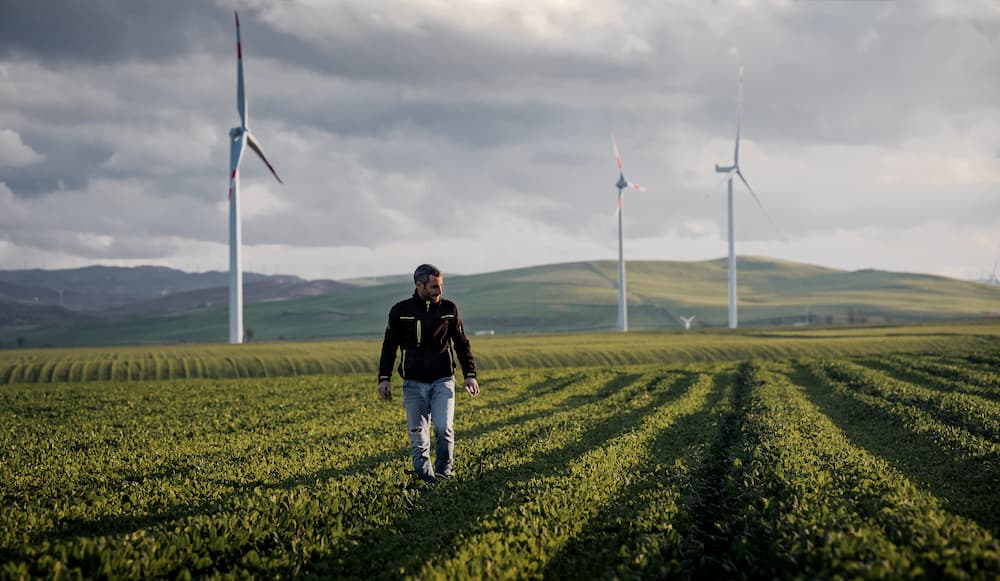 Oslo, Norway: Yara International announced today the findings in a new European survey on sustainable food conducted by leading international market research company IPSOS on behalf of Yara. The report provides an overview of consumer purchasing habits and sustainable food preferences.
"The report shows that Europeans are highly motivated to buy sustainable food to reduce their climate impact. This should be a wake-up call to the entire food industry. More than three out of four consumers would prefer to be able to read the carbon footprint on the food item."
Birgitte Holter, VP of Green Fertilizers at Yara
The world's food production accounts for more than a quarter of global greenhouse gas emissions. This new report shows that 58% of Europeans consider the climate impact important when buying food and beverages. In addition, 51% of Europeans are willing to pay more for fossil free food items, meaning food produced without fossil sources. However, most people feel that it is not easy to know which food is climate friendly, as 76% of Europeans would like the carbon footprint to be visible on the food label.
"Decarbonization of food is possible and that is why we are developing green fertilizers made from water and air using renewable energy, to support farmers and food companies in reducing their climate impact of their food. These voluntary choices must be supported by adequate policies. The EU's Sustainable Food System initiative, planned for the end of 2023, should therefore create a set of incentives for food systems' actors to go beyond the minimum requirements and favor low-carbon footprint solutions such as green fertilizers," says Birgitte Holther, VP Green Fertilizers at Yara.
In Porsgrunn, Norway, Yara is building the first production plant to run on renewable energy. From here, Yara will produce green fertilizers made without the use of fossil energy or fossil sources. This will result in crops with an up to 30% lower carbon footprint and up to 20% carbon footprint reduction in the food produced, making them a powerful solution to grow a decarbonized and fossil free food future. The first green fertilizers are planned to enter production in the second half of 2023.
The market demand for food made without fossil energy sources is high. More than half of Europeans (51%) said they are willing to pay more for climate friendly food. A clear majority of Europeans (74%) say food companies need to work to reduce the emissions from their food production.
Key findings in this survey
58% of Europeans consider the climate impact important when buying food and beverage items
69% of Europeans would choose a climate friendlier food item versus a cheaper option. (26% would choose a fossil free food item, 43% would choose a low-carbon item)
51% of Europeans say they are willing to pay more for food made without fossil fuel sources
31% of Europeans already make sustainable choices when it comes to their buying habits
More than three out of four (76%) Europeans want to see the carbon footprint of food items on the label
Nearly three out of four Europeans (74%) believe food companies should work to reduce emissions in their food production
About the survey
The survey on the need for sustainable food was commissioned by Yara International and conducted by IPSOS. The panel consisted of 12,000 consumer respondents in France, Germany, the United Kingdom, Ireland, Italy, Spain, Poland, Romania, Turkey, Norway, Sweden and Denmark (1,000 respondents in each country). The data was collected from online interviews during the period of December 1– 14, 2022.
Read the full report here: IPSOS Report - European consumer survey on green fertilizers
If you want to see a breakdown by country, download the excel file
Contacts
Marius Wærhaug Madsen
Press contact
Mobile: 0047 977 23 199
Email: marius.madsen@yara.com
Birgitte Holter
VP Green Fertilizers
Photo of Birgitte Holter
Email: birgitte.holter@yara.com
About Yara
Yara grows knowledge to responsibly feed the world and protect the planet. Supporting our vision of a world without hunger and a planet respected, we pursue a strategy of sustainable value growth, promoting climate-friendly crop nutrition and zero-emission energy solutions. Yara's ambition is focused on growing a nature positive food future that creates value for our customers, shareholders and society at large and delivers a more sustainable food value chain.

To achieve our ambition, we have taken the lead in developing digital farming tools for precision farming and work closely with partners throughout the food value chain to improve the efficiency and sustainability of food production. Through our focus on clean ammonia production, we aim to enable the hydrogen economy, driving a green transition of shipping, fertilizer production and other energy intensive industries.

Founded in 1905 to solve the emerging famine in Europe, Yara has established a unique position as the industry's only global crop nutrition company. We operate an integrated business model with around 18,000 employees and operations in over 60 countries, with a proven track record of strong returns. In 2022, Yara reported revenues of USD 24 billion.
Attachment